Solar Panel/ Solar Module
stars, based on
( 0 )
reviews
How to select solar panels/Modules?
Firstly,we must choose regular manufacturers with complete qualifications and a good reputation. It is better to visit the factories in the field so that the quality can be guaranteed.
Secondly,look at the conversion rate of panels and select auxiliary materials, such as glass, EVA and profile of the outer frame.
Lastly,Search the reputation and evaluation of the brand on the Internet to ensure that the service provider has good service and qualification
Usually, high quality monocrystalline solar panels have a conversion rate up to 21% and service life of 30 years
Second, Solid aluminum alloy frame with high strength, corrosion resistance, lightweight, and other characteristics, to ensure that the solar panel has a long life of up to 30 years.
Third, the surface glass of the component adopts Australian low-iron tempered glass (the iron content is less than 0.02%), which has the function of high light transmittance and waterproof and can effectively improve the light absorption rate and reduce the power loss caused by dust accumulation.
Fourth, anti-aging imported backboard and water seal prevents water from getting inside the solar panel and protect them from damage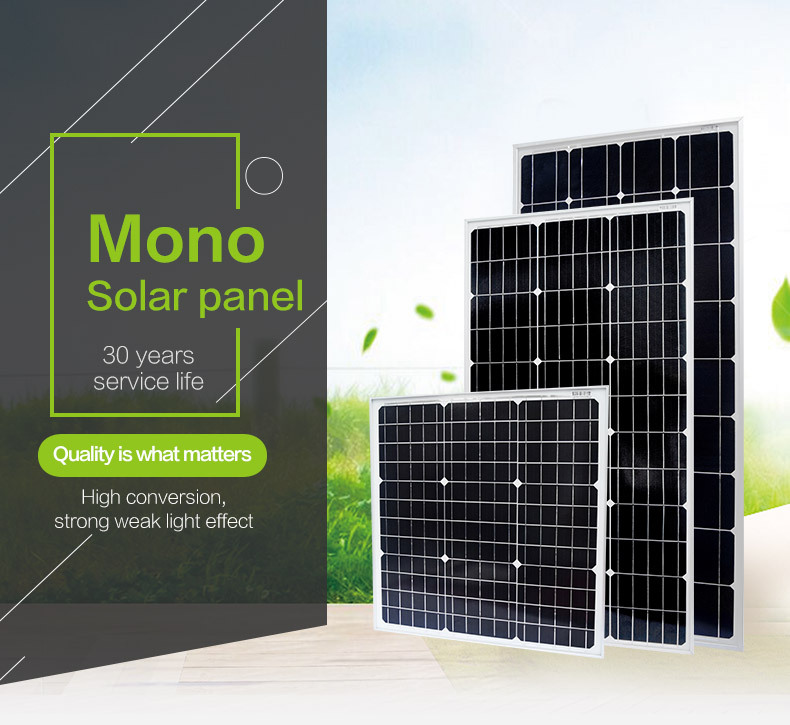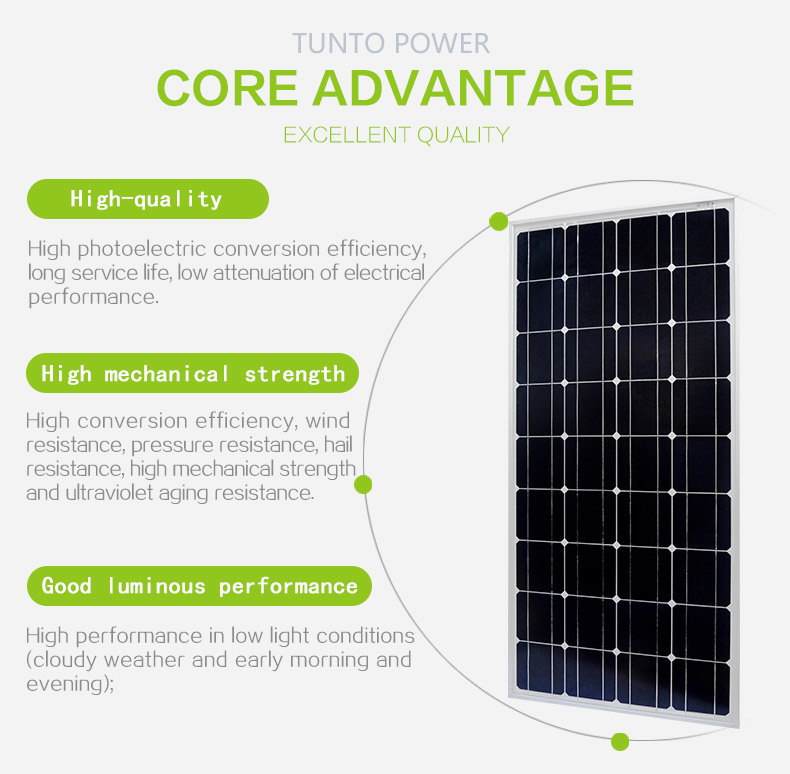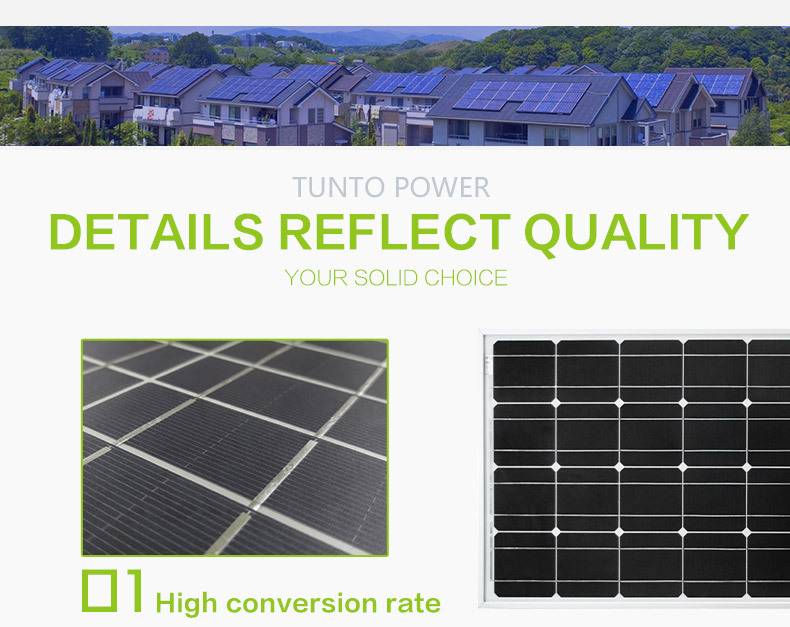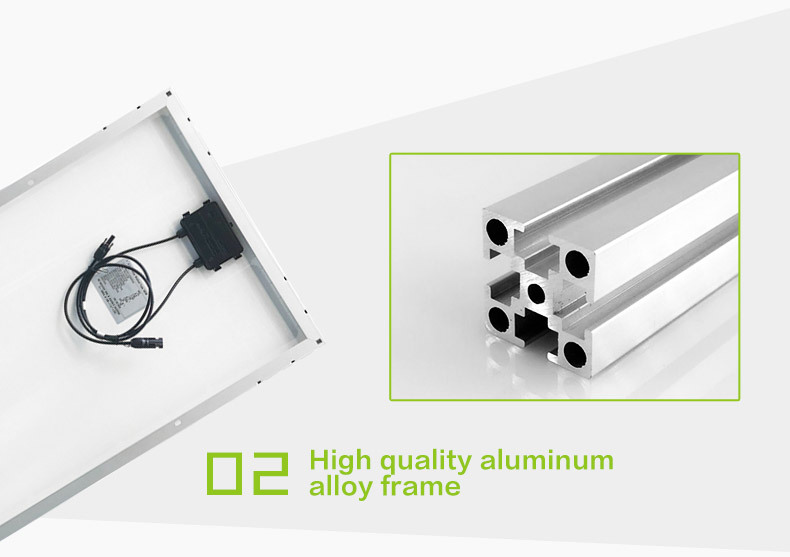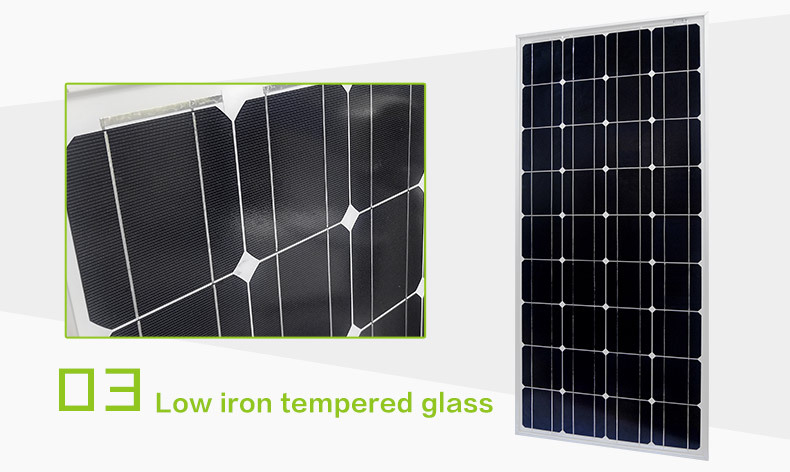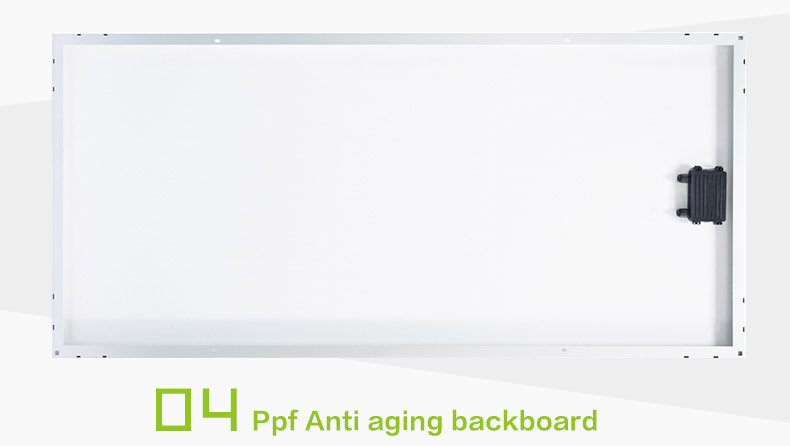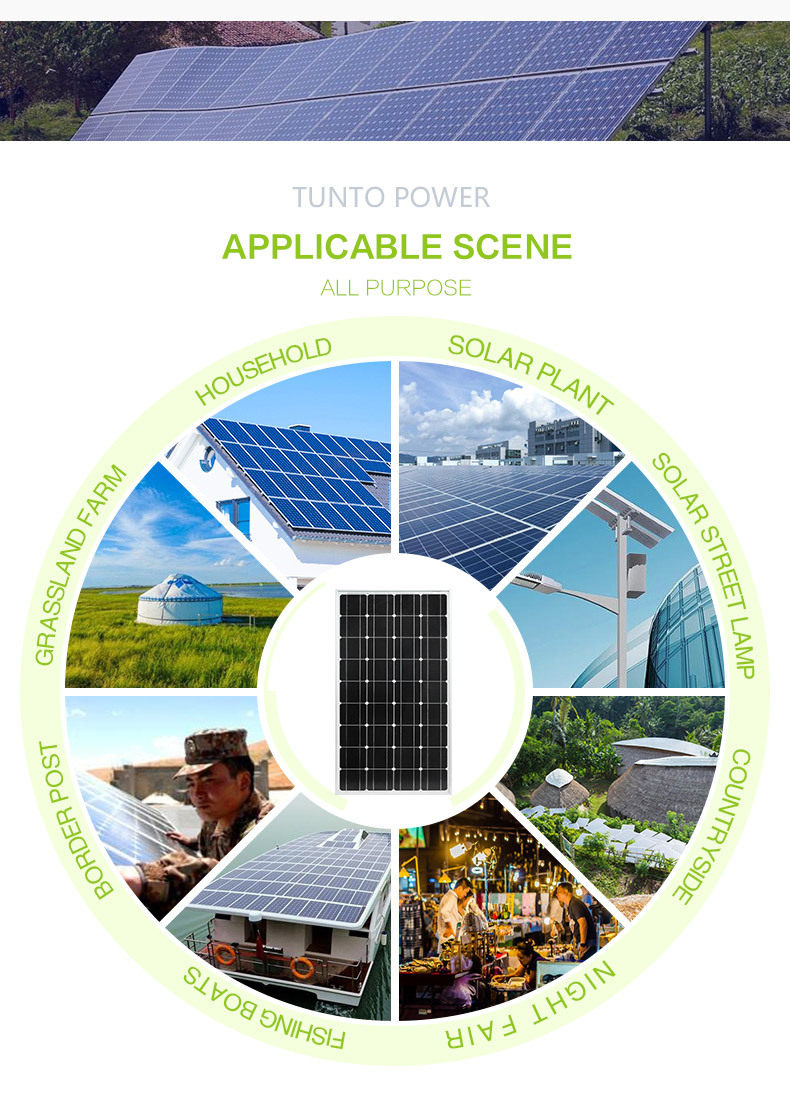 Tunto Green Power Best Seller!